Choose any region to see our Vacation Packages
Customize your trip with our selection of Brazil Vacation Packages
To enjoy the best of Brazil and have a well deserved vacation that you can fully revel in, the freedom to sculpt your ideal trip is essential.
In order to allow you to customize your trip, our team at Brazil Selection, specialists in custom Brazil vacations since 2003, have chosen a set of exceptional destinations to create our selection of Brazil vacation packages. Here you can explore them and create a holiday specifically adapted to your wishes.
Create your own adventure, or simply add one or more destinations onto our existing tours.
Optimize your Brazilian adventure with our flexible packages
To make it easier to navigate through all our possible destinations, we have listed them by region. You can therefore explore each region of Brazil, and at your own pace, paint a picture of what you would like to get from your trip. Think of our Brazil vacation packages as the building blocks to your ideal time away. All you have to do is choose your destinations and get in contact for us to put them together for you!
Why suggest mini – packages for a vacation built "à la carte" ?
Each of these offers takes into account the potential of each destination, as per the experience of our experts who have either lived in or travelled to each. For example, staying just the right amount of time is important to fully enjoy each place. Our mini-packages give you an idea of how many days are needed in every destination, optimizing your trip and making the best use of your time.
Of course, if you wish to spend more time in one specific place, just ask us about it, our aim is to build your trip!
Nordeste : Lively beaches and eternal sunshine!
Whatever the season, a Northeast Brazil vacation (Nordeste) is sure to be a tremendous adventure in unmatched serenity. If you want a Brazil vacation package to splash lot´s of sun on your holiday, look no further.
This semi-arid region of Brazil is still off the main tourist circuit despite its many attractions. There are breathtaking landscapes along the deserted coastline stretching towards the small fishing village of Jericoacoara, one of the most beautiful beaches in the world. Whether driving your own buggy or in a 4X4 with a driver, this region is full of intense emotions and makes for an unforgettable holiday. Stay in the most charming local lodges listening to the waves lapping on the deserted beach as the sun sets, for many; simply a dream come true.
This Brazil vacation package is also a chance to explore the Lençóis Maranhenses, a desert of dunes dotted with fresh water lagoons as far as the eye can see, and the amazing wildlife that inhabits the mysterious mangrove in the delta de Parnaíba.
Spend a few days relaxing in Canoa Quebrada, a little corner of paradise with red cliffs, sandy beaches and a vibrant nightlife, before going to Natal or Pipa in a beach buggy. One thing is certain: whatever options you choose, you will not regret coming to discover the Northeast of Brazil! One of our most popular Brazil vacation packages.
Amazonia : Immerse yourself in one of the wildest places on earth
Visiting the Amazon will always be an exceptional experience. You will discover Manaus, the mythical town in the heart of the Amazon jungle and its impressive Amazonas theatre, a symbol of Man's architectural capability during the prosperous rubber era.
A Brazil vacation package in this fabulous region takes you on a private cruise on the famous Amazon River and its tributaries. It's a perfect opportunity to observe the fauna and flora and see the fantastic sunsets reflecting on the water. You can also stay in a totally isolated lodge immersed in the middle of the jungle where you will truly discover its beauty and also its inhabitants. A rare chance to become one of the few people who have explored this area, this Brazil vacation package is popular with those who want to explore the untamed Amazon jungle and its secrets!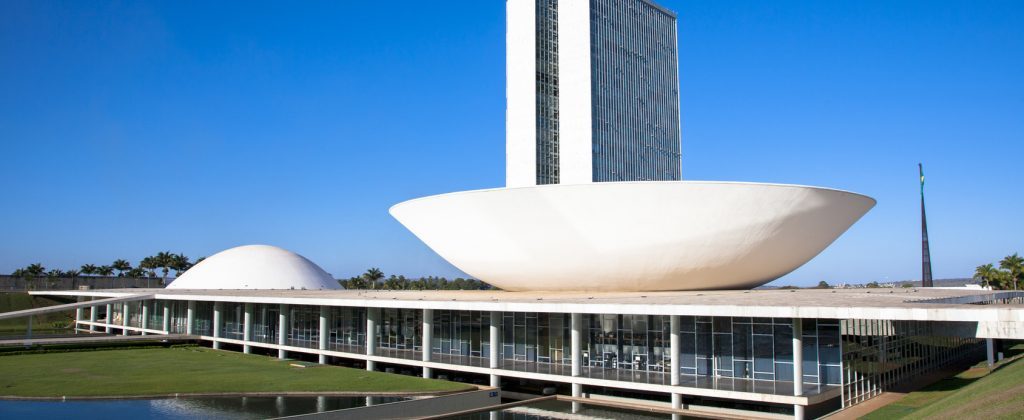 Brasília : Capital of Brazil and futuristic utopia
Built in the middle of nowhere only a few decades ago, if you visit Brasília, you will discover a unique capital city that surely warrants a stopover during a trip to Brazil.
Juscelino Kulbitschek, as soon as he was elected President of the Republic of Brazil in 1956 launched one of the most fantastic projects of the twentieth century. This was the construction of a new capital for Brazil, Brasília. This titanic project, which represented a showcase of Brazilian modernity and an attempt to rationalize the Brazilian governmental system, had to be truly innovative. Brasília emerged – an unmatched architectural ensemble.
A utopian creation of concrete, glass and steel, the center of Brasília presents another side of Brazil, a more modern, bold and avant-garde side. The architecture of the famous Niemeyer, makes hundreds of tons of concrete appear light, which will bewitch you during your stay in Brasilia.
A stopover in the Brazilian capital would be a novel visit and an interesting cultural discovery.
Pantanal : One of the richest ecosystems on our planet!
Pantanal is a unique and rich ecosystem that is still very well preserved. This is where you see the majestic jaguar and the amazing diversity of the birdlife, reptiles and mammals. A Pantanal vacation package ideal destination to experience the thrills of a wild and truly natural place.
To really immerse yourself in this amazing place, we suggest a stay with full board in a "pousada" – a local lodge situated on one of the big ranches in the area, called "fazendas." These lodges combine charm and authenticity with a standard of comfort suited to tourists. There are excursions everyday with local guides, by vehicle or boat, on horseback, or by foot to go and see the many wild animals. The abundant and beautiful wildlife here is so breathtaking, that it really transforms ones perception of the world we live in.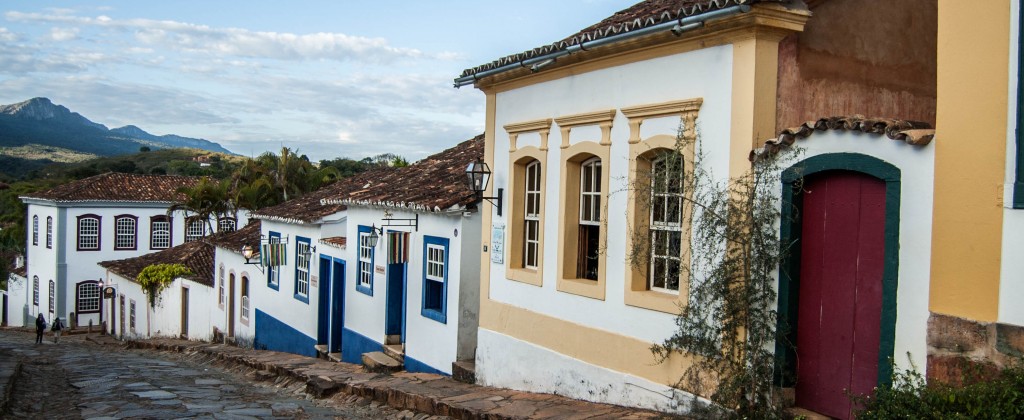 Minas Gerais : home of Brazil's Baroque heritage and legendary highwaymen
A Minas Gerais vacation will add a new dimension to your stay in Brazil, a visit here is like a real journey back in time.
Although it has no coastline, this state among the most developed in the country has an extraordinary baroque architectural heritage. It is in this region that all the colonial gold was extracted and transported by donkey to the small port of Paraty. Here it left in ships destined for Portugal. It is possible to explore this trail by car for a superb excursion of a few days amidst beautiful countryside and hilly landscapes.
From the prosperity of the miners to the greed of the "bandeirantes," (the local bandits), this region in particular has a rich history full of adventure! You will discover the small towns of Ouro Preto, Tiradentes and Congonhas and their magnificent baroque churches. You will also marvel at the splendid work of Alejadinho, the greatest sculptor of Brazil at the time.
Finally, contemporary art lovers will be able to visit the INHOTIM Institute, the world's largest open-air museum of contemporary art, just a few hours drive from the regional capital, Belo Horizonte.
Bahia : an extraordinary show of nature and Afro-Brazilian culture
Our Bahia vacation packages bring you to one of the best known destinations in Brazil. Famous for its variety of landscapes, the vitality of its folklore and the "joy for life" of its inhabitants. The capital of Salvador de Bahia is one of the oldest towns in Brazil and so has an incredible architectural history and cultural heritage.
This Brazil vacation package will take you to the epicentre of Afro-Brazilian culture. 75% of the population of Bahia is of African descent, who maintain and keep their traditions alive with rich colours and flavours.
The region's coastline is not to be outdone, with its exuberant setting of forests, beaches, and coral reefs. Our Brazil vacation packages take advantage of destinations such as Praia do Forte and Itacaré, where you will encounter small villages on paradisical beaches, you can relax until your heart is content. Or mix party and sun in the village of Morro de São Paulo, where the nightlife is one of a kind!
For those who like walking and exploring, this Brazil vacation package also caters to you, there are amazing landscapes and wide open spaces to discover in the Chapada Diamantina National Park. These will certainly add a new dimension to your hiking hobby. Small footpaths will lead you to several waterfalls found in the bush or lost tropical forests. Unforgettable!
With its miles of paradise beaches, its sweetness of life, and its extraordinary nature, architecture and cultural heritage, Salvador de Bahia and its surrounding region will make you fall in love with Brazil. A Brazil vacation package that many of our clients repeat!
Iguaçu : Rendez-vous with one of Brazil's wonders of nature
If you are looking for unforgettable and inspirational landscapes, a visit to Iguaçu Falls brings you to one of the most impressive natural phenomenons in Brazil and on the planet. Stretching along the Argentinian-Brazilian border for almost 3kms and reaching almost 100m in height, these falls are a breathtaking site.
And that's not all, Iguaçu, is also the largest bird park in Latin America, The Itaipu Dam– is the second biggest in the world and there is the town of Foz de Iguaçu, filled with people of diverse origins, where you can really feel the unique cultural influence. This Brazil vacation package is a popular starting destination for a trip around Brazil.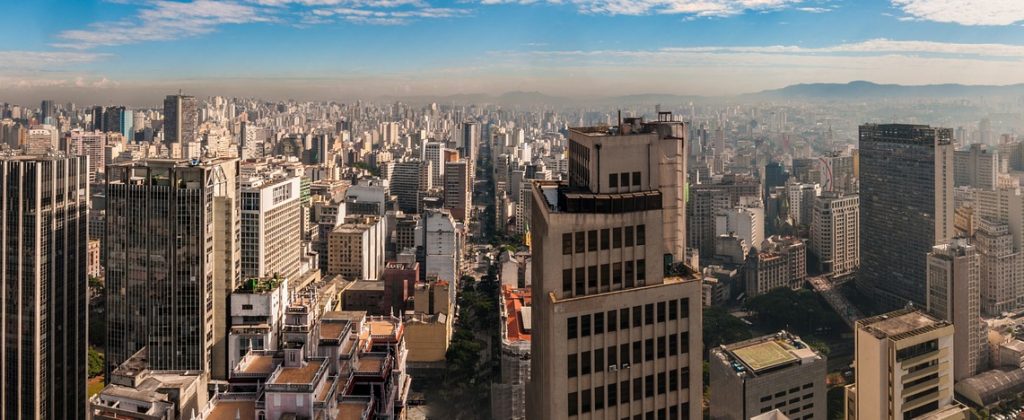 São Paulo : The South American megalopolis
A stay in São Paulo is an opportunity to discover another Brazil, firmly rooted in modernity and more international and cosmopolitan in culture.
The largest urban agglomeration in South America is best known as the economic capital of Brazil. But it is also an important cultural center where some of the best museums on the continent such as MASP are located, on the famous Avenida Paulista.
Brazil's leading air transport hub, São Paulo is almost a mandatory stop on a trip to several destinations across the country. Rather than a stopover of a few hours to change plane, choose São Paulo as one of your Brazil vacation packages to discover the Brazilian city that never sleeps. This will be an opportunity to enrich your trip with a cosmopolitan note.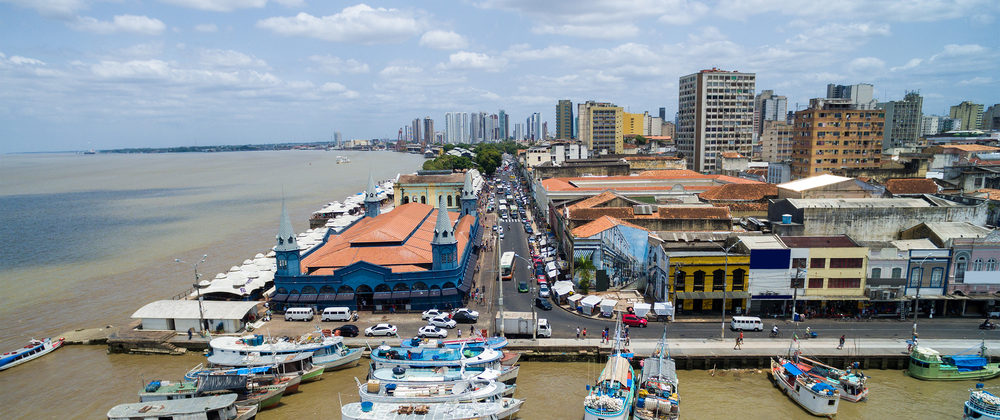 Belém & Marajó: welcome to Pará!
Discover a part of the gigantic Amazonian ecosystem as well as many wild animals, in a little known destination full of surprises!
The island of Marajó, located in the mouth of the Amazon in the northern region of Brazil, is a place that will certainly fulfill your expectations in terms of scenery. It is the largest freshwater island in the world, the size of Switzerland! Half of the island is devoted to livestock and market gardening, the other half is totally wild. It is well preserved and a our Brazil vacation packages here spout beautiful nature and are an enchanting spectacle for any visitor.
Looking for delicious and peculiar foods? The "ver o peso" market in Belém, the largest indoor market in South America, will allow you to discover some of the extraordinary variety of fruits, vegetables, meat, fish and spices of the region.
In Santarém, in the middle of the jungle, discover the most beautiful fresh water beaches in the world. During the dry season, take a cruise around the small village of Alter do Chão. Belém and Marajó is certainly one of the most unique regions to choose from our selection of Brazil vacation packages.
Rio de Janeiro : Lie on the mythical beaches of Copacabana and Ipanema
A life changing destination, a tour in Rio de Janeiro or "The Wonderful City" as the inhabitants, or "Cariocas" call it, is a town of unrivalled beauty. For the adventurous and those looking for culture it offers an ideal mixture of a large city full of culture surrounded by an astonishing variety of nature.
Nestled in the granite mountains, dotted with tropical forests and right on the ocean, Rio is a magical city in an exceptional environment "that you can admire from the top of the Corcovado" as sung by Joao Gilberto.
Note that you can easily add a cultural or seaside stop to this Brazil vacation package, in the famous Costa Verde region. There are many interesting places to see such as the ancient port of Paraty or Ilha Grande, an ecological sanctuary. And finally for those looking for nightlife on the beaches, Buzios, is the jet-set destination of the north coast of the state of Rio de Janeiro, and a must for those who enjoy sunset parties on the beach! A Brazil vacation package that mixes, nature, culture and wild nights if you wish!