Meet the Brazil Selection team!
The organization of a quality and tailor-made trip in the huge country of Brazil
is a complex task that is not taken lightly.
It is only through having both a detailed knowledge of the country and an understanding of the needs of each traveller that it is possible to design an adequate program. Each vacation is the result of the expertise and care taken by its organizers.
This is why great care was taken to build a team of people who actually live here in Brazil. All members of our team have extensive experience in tourism and are immersed in Brazilian culture but are from or have lived abroad, especially in Canada, the United States and Europe. Thus they are able to understand the needs and wants of their customers. Moreover, they are all passionate about Brazil and want to pass this passion on to others, via the organisation of tailor-made and memorable vacations.
Our Brazilian specialist team who are able to understand you
As you will see, at Brazil Selection, we are first and foremost experts on Brazil who chose to live here, and have deep connections with the country. We share the desire to share our cultural roots with all of our customers.
Thanks to a good combination of social and technical skills, we build a relationship with each of our clients and through this we develop and optimize their personalized travel program in Brazil. It is this approach based both on listening to your desires and our knowledge of the "real Brazil" that allows us to offer you an extraordinary trip, organized so that everything goes as planned.
Use this website to discover the trips that have made Brazil Selection's employees experts on Brazilian vacations.
Frederic Lalanne, Founder
Born in Paris, after completing his studies he decided to live in the United States. With the US as his base, he traveled to South America and discovered Brazil for the first time. After returning from South America, he spent some time studying in Italy before setting off again for Brazil, this time to explore the Amazon rainforest.
He then took his first steps in tourism as a local guide in Salvador. This is where his desire to stay in Brazil emerged.
Back in Europe / USA , he worked as a tour leader and traveled around the world with two main destinations, USA and India.
When his son was born he decided to settle down and marketed his own trips for corporate groups for over a decade.
In 2002, he wanted a change of scenery and went to discover the Northeast of Brazil, it was love at first sight with the vast untapped spaces still hardly touched by tourism.
He then decided to embark on a new adventure and settle down in the Northeast of Brazil by launching a tour operator for agencies specializing in company incentive trips. In response to numerous requests from customers for trips throughout Brazil and foreseeing the growth of internet commerce, he decided to launch Brazil Selection, applying the requirements and quality criteria he used for his incentive trips to private trips.
Seán Caio Dos Santos Corr – Tour creator & Internet
Seán Caio grew up in Ireland and spent the majority of his life playing Hurling, Gaelic Football and completed his early education "as Gaeilge" (in Irish).
When he was 18, he decided to move to Manchester to study International Management then spent one year working and studying in Helsinki, Finland as part of his degree. A lover of nature and outdoor sports, Seán Caio enjoys traveling alone or with friends, searching for new places to explore and interesting people to learn from.
Not long after exploring different parts of the world, he realised that the Northeast coast of Brazil was somewhere that had everything he wanted; beautiful nature, thousands of kilometres of beaches and ideal weather conditions. Fortaleza, the home place of his mother was where he decided to settle after receiving a job offer from Brazil Selection.
Sean Caio is a true lover of the coastline here in the Northeast, but also fosters a passion for Brazilian culture, especially Bossa Nova music and Capoeira, the half dance, half martial art practiced all over the country.
Fernando Bustamante, Tour creator & Administration
Fernando is Brazilian but of Chilean origin, he also lived in Canada for 10 years. Travelling has always been part of his life, having grown up traveling with his family. Fernando was born in São Paulo, one of the largest cosmopolitan cities in the world, he soon learned to value contact with people from all nations.
Leaving São Paulo when he was 5 years old, he went with his parents back to Chile to live in San Esteban, a small town at the foot of the Andes. Living in a small country town was an amazing experience, especially for a child who came from a metropolis like São Paulo.
Often making the return trip to São Paulo to visit family, a veritable expedition of 3 to 4 days by car, he was amazed by the beautiful landscapes during the crossings of the Cordillera of the Andes which gave him the curiosity and taste for adventure. He spent his younger years in Chile, before finally returning to São Paulo in the late 1980s. When he was 14, his parents decided to join a part of his Chilean family living in Canada.
He then landed in a country completely different from Brazil. Everything was new to him, the climate, the language and the culture. It was in Montreal, another cosmopolitan city, where he pursued computer studies and finally chose to work in tourism. He began at a travel agency selling cultural tourism packages to Cuba. This first experience of the professional world of travel opened new horizons for him and he immediately felt comfortable in this job where his polyglot talents were a real advantage.
From one thing to another, because of the cold winters that he "hated" he decided to come back to the tropics that he loved so much. After 10 years in Montreal he came home to Brazil.
He started working in a local travel agency. During this time he made various trips across the country. He then met Frederic, and liked his approach of proposing quality, local vacations. Since July 2007 he has been Frederic's main collaborator at Brazil Selection, where he conveys his love of Brazil, its culture and its landscapes that make all travel enthusiasts dream. Passionate about Brazilian music, today he is Mestre (conductor) of one of the main carnival samba orchestras in Fortaleza, the bloco Unidos da Cachora.
His favourite destinations in Brazil are : Rio for its cultural and musical effervescence, Fernando de Noronha for its tranquillity, its rich marine fauna and its mineral beauty and the Pantanal for its rich fauna and its magnificent landscapes.
Debora Paz, Administration & Service coordinator
Born and still resident in Fortaleza, Debora loves to travel, whether alone or with her partner and her adorable little daughter. During her youth, she spent her holidays on the Northeast coast with her family and continues today to cultivate a particularly strong affection for the mineral landscapes and the powerful colours of the region's beaches.
It is undoubtedly her interest in the "elsewhere", both in space and time that led her to study history at university. Debora is excited by, and eager to live, new experiences: she chose to change careers at the end of her studies and finally discovered the world of tourism after a spell in company management. Attracted by new and different places, she believes that the joys of life come from the contact and exchanges held between different people, cultures and ways of life. It is this attraction to diversity, coupled with the desire to help travellers discover her country which gives her the feeling of having found a profession in which she is happy.
At Brazil Selection, Debora takes care of everything "behind the scenes". She's the one who makes your stay possible by coordinating the various service providers and accommodation so that your stay in Brazil runs smoothly.
Having travelled all over Brazil, she has, over time, developed a special relationship with Rio de Janeiro and Samba, born in its unique and unforgettable setting. She goes there regularly with her partner, himself a professional musician. The destinations that she particularly recommends are Canoa Quebrada for its beaches, warm waters and its amazing cliffs in the Northeast, Rio de Janeiro for culture and ambiance and the Amazon for the beauty of its forest landscapes.
Gloria Arruda, Logistics Administration
Gloria was born in a small town in inland Ceará in the Sertão. These arid lands of the center of Nordeste cradle one of Brazil´s great traditional cultures. When she was a child, her family moved to the capital, Fortaleza where she spent most of her youth.
Dreaming of discovering her country and the wide world, she became an airhostess at the end of high school; this was her first contact with the French language. It is through her different experiences in every corner of the country that she has had the opportunity to perceive the immense cultural diversity of Brazil, which fuels her desire to help visitors explore her country.
Diligent and always ready to help others, it was natural that she finally turned to law school. Here at Brazil Selection, she takes care of the logistical aspect of your tour as well as everything related to administrative and legal formalities.
Lover of the vast mineral stretches of the northern coast; she especially cherishes the special Jericoacoara and the beautiful Pipa with its ocher cliffs.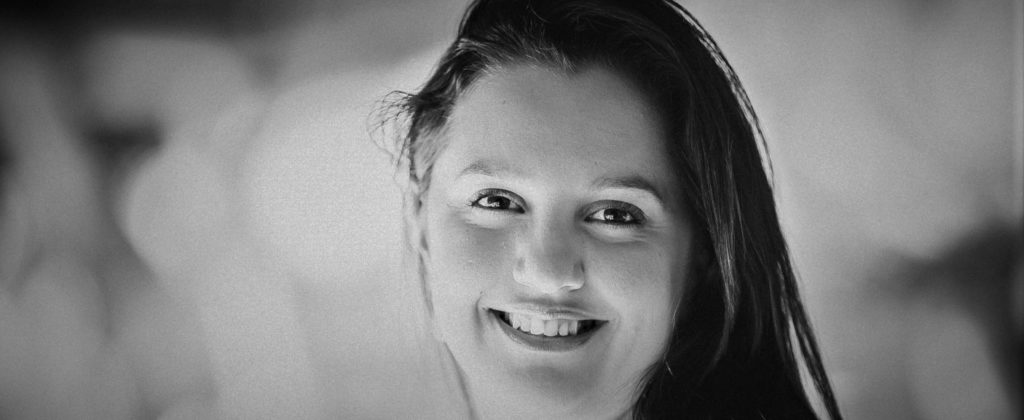 Pierre Morel, Internet
Born in Lyon, France, Pierre was on the move from a very young age. Passionate about nature and fascinated by cultural diversity, he is always on the lookout for new landscapes and beautiful encounters. When he was a small boy, he regularly went "adventuring" in the streets of his neighbourhood. His parents were warned of his departure by the florist or baker when he passed them with his lunch bag on the end of a stick.
After a hectic youth during which he travelled a large part of Europe between two summer jobs, a literary baccalaureate and then a degree in Anthropology under his arm, it was as part of his ethnological research that he came to Brazil for the first time in 2008.
Arriving on the first day of the Bahia carnival, he found himself right in the heart of Brazilian culture. This carnival week, allowed him to start exploring Brazilian culture from the inside! He discovered a New World that enchanted him, both by its diverse culture and its unique landscapes.
He came to study a local indigenous group, the Pataxo, for a few months, and left in love with the country and vowing to return. It was on another stay in 2011, continuing his research of other indigenous peoples that he met his soul mate. He decided to settle permanently in Brazil to share his life with his girlfriend, who came from the other side of the world.
A passionate hiker and lover of open spaces, he continued to explore the country from north to south, in search of those little corners of paradise that make up all the magic of Brazil. He also went to meet the traditional cultures of the Nordeste, Amazonia and Bahia and the famous Gauchos from the far south of the country.
Wanting to share his experience and knowledge of the largest Latin American country, his meeting with Frederic was a trigger, and he decided to embark on this new adventure. Today, as soon as the opportunity arises, he goes back on the roads of Brazil in search of new and unusual destinations to offer the best of the country to our customers.
His favourite destinations in Brazil: The Amazon, for its beauty, its vastness, its indigenous heritage and its mystery. The mineral beaches of dunes and cliffs in the North East for the incredible views, warm water all year long and the traditional local culture, alive and full of smiles. Bahia with its Afro-Brazilian culture, tropical beaches with coconut trees and tasty food. Not forgetting the interior of this charming state and the Chapada Diamantina with its unique landscapes of semi-arid and tropical forest where hundreds of cascades and clear water streams flow.