Passport and Visa Regulations for Brazil
Check this page for up to date and detailed information on the passport and visa regulations for Brazil. Also, view details on visa exemption and how to extend a visa for Brazil.
When coming to Brazil, it is essential that you are aware of the visa regulations for Brazil concerning your country of origin. Firstly, you must ensure that your passport is valid for at least 6 months and has a blank visa page (even if you are coming from a visa – exempt country). If you are travelling from a non – visa exempt country, then depending on the purpose and duration of your stay you will need to produce additional documents to enter Brazilian territory. As a general rule, Brazil applies reciprocity in terms of its visa policies. This part of our Brazilian travel guide deals with passports, visas and Brazil.
Notice :
Due to a recent change in visa regulations for Brazil – As of June 17th 2019 passport holders from the USA, Canada, Australia and Japan can enter Brazil without a visa for up to 90 days within a 180 – day period. All European Union and United Kingdom citizens, can also enter Brazil for up to 90 days without a visa.
If you enter Brazil without a visa, this period of 90 days is non – renewable.
For full country by country visa requirements click here.
If your country is not exempt from visa requirements for Brazil, you will require a Tourist visa to enter Brazilian territory for the following purposes:
Tourism
Business
Transit
Sports or Arts Activities/Competitions
A tourist visa will allow you to stay in Brazil for up to 90 days. You may request a further extension of 90 days from the Polícia Federal (Federal Police of Brazil) if you wish to stay for longer. Remember, if you want to extend your visa, do so while your original visa is still valid. (If you go to the Polícia Federal to extend an expired visa, they will fine you at least 120 reals per day and give you 7 days to leave the country.)
You may not stay in Brazil on a tourist visa for more than 180 days in a one-year period. Holders of Brazilian visit visas cannot receive payment by Brazilian sources for their activities whilst in Brazil, except if the payment is specifically to reimburse travel costs, accommodation/living costs or is a cash prize for a competition/award.
To apply for a Brazilian Visit/Tourist Visa, check with your local Brazilian consulate or the "Itamaraty" website that corresponds to your country. There you will find a detailed description of the process. Usually you will need to submit at least:
Passport valid for 6 months with 1 blank visa page
Completed visa – application form (application receipt if form completed online)
Recent passport photo with dimensions stated in application form
Proof of residence in your country
Extending a Brazilian Tourist Visa
It is possible to extend a valid Brazilian visa for a further 90 days. Make sure to initiate this process while your current visa is still valid. The Polícia Federal performs this service. Print the visa extension form and fill it out neatly with blue or black ink. Pay the visa extension fee at any bank and make sure you keep the receipt. Ask for the nearest Polícia Federal Office that performs this service and remember to bring:
Your passport
Completed Visa extension form
Original Visa
Flight tickets (Inbound and Outbound)
Proof of sufficient funds for your stay (Bank Statement)
Visa extension fee payment receipt
Temporary Brazilian Visas
For a stay of more than 90 days, you must apply for a Temporary visa. Depending on the purpose of your stay, you may need authorization from General Coordination of Immigration (CGIG). The purpose of your stay will also dictate whether you can engage in paid work or not.
Temporary visas are used to cover such things as academic research, health treatment, study, religious activity and voluntary service of more than 90 days. To apply for a temporary Brazilian visa, visit your local Brazilian consulate or check the "Itamaraty" website that corresponds to your country. Usually you will have to schedule an appointment at the Brazilian consulate, to which you will need to bring the documents outlined on the Itamaraty website of your country. See details of Itamaraty services below.
Overstaying a Brazilian Visa
If you overstay your visa in Brazil, you will be fined at least 120 Brazilian reals per day and given a 6-month ban once you leave.
If the authorities in Brazil catch you overstaying your visa, you will be fined at least 120 Brazilian reals per day by the Polícia Federal. They will give you 7 days to leave the country and you will receive a 6-month ban, during which you will not be able to enter Brazil.
Brazilian Embassies Abroad
If you have any trouble organizing or applying for your visa, or need help concerning visa regulations for Brazil – your first stop should be your nearest Brazilian embassy or consulate. To obtain a temporary visa you will have to go through the Brazilian embassy in your country.
Brazilian consular services abroad each have an "Itamaraty" website. They offer lot´s of information on services provided by Brazilian consular services abroad and guidelines on how to use them. This should be your first stop for any information regarding visas for Brazil.
USA Itamaraty Website (Washington)
France Itamaraty Website (Paris)
Brazilian Embassies in the USA
Foreign Embassies in Brazil
In case of emergency, problems with visas or Brazilian authorities, you should contact your country´s representation in Brazil.
USA
U.S. Embassy Brasília
SES – Av. das Nações, Quadra 801, Lote 03
70403-900 – Brasília, DF
Phone: (+55) 61 3312-7000
* There are United States consulates in Recife, Rio de Janeiro, São Paulo, Porto Alegre and an "American presence post" in Belo Horizonte.
UK
British Embassy Brasília
Av. das Nações ,Quadra 801 – Conjunto K – Lote 08
70408-900 Brasilia – DF
Phone (+55) 61 3329 2300
There are also British consulates in São Paulo, Rio de Janeiro, Recife and Belo Horizonte.
Germany
German Embassy Brasília
Avenida das Nações quadra 807 lote 25
70.415-900 – Brasília – DF
Brazil
Phone: (+55) 61 3442 7000
There are German consulates in Anápolis, Belém, Belo Horizonte, Blumenau, Campo Grande, Cuiabá, Curitiba, Fortaleza, Joinville, Manaus, Natal, Porto Alegre, Recife, Rio de Janeiro, Rolandia, Salvador, Santos and São Paulo.
Some Brazilian cities have tourist offices that can help if you need tourist information or if you have a particular problem. Sometimes they are quite helpful and informative although we do not recommend you rely solely on the tourist offices for information. In some places, the standards of service in the tourist offices can be lower than you would expect. Contact Brazil Selection or ask at your hotel for advice on local attractions and events.
Embratur (The Brazilian Tourist Board) is the agency in charge of the promotion, marketing and support of Brazilian tourism abroad. It is part of the Brazilian Ministry of Tourism and aims to stimulate social and economic development through the increase of international tourism to Brazilian destinations.
The Official Brazilian Tourism Website offers suggestions, advice and an interesting travel blog for international tourists.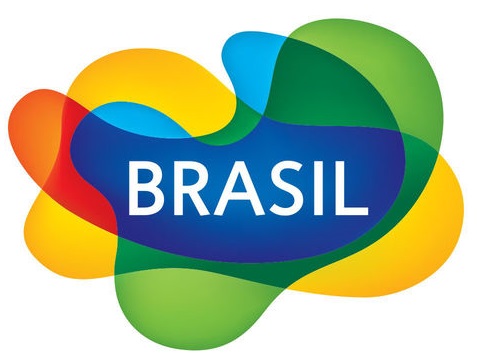 Other Pages of Essential Information on Brazil