Plan your Brazilian dream holiday with greater ease
Brazil is an immense country with lots of tourist destinations spread across the whole country.
Therefore, the main issue in planning your vacation is the logistics: where to visit, for how long and what to do there? You may have lots of ideas but how do you organise them into your Brazilian dream package tour?
This is where our specialized and experienced travel agency, based onsite, becomes all too appealing to you. Our aim ? To offer you the life experience you came looking for. Our experience, combined with your desires, has defined the Brazilian tours that we offer today.
This is why, if this is your first visit to Brazil, choosing a tour from our present selection will prove to be the easiest strategy for a successful trip to Brazil. Our tours make it possible to visit a variety of places generally hundreds or even thousands of kilometers apart in the most relevant order to best meet your needs.
Discover Our Brazilian Tours Packages
Discover Our Brazilian Tours Packages
Explore the characteristics of Brazil with our vacation tour package
Let's take the example of two destinations many travellers definitely want to see during their vacation in Brazil, Rio de Janeiro and Manaus.
If you look at a map of Brazil you will see they are 2850km apart, if you fly in a straight line ! Therefore you have to fly from the « Wonderful City » to the Amazonian capital as by car it would take you several days !
In fact most of the travelling between the major sights in Brazil is done by airplane. However, flying around the country needs some advanced planning when organising your trip. This is the sort of detail that one doesn't always think of. Organising your Brazilian holiday from abroad and in a foreign language can be quite difficult if you don't know exactly what you are doing. This is where we come into the picture, with our experience we can help build you a made- to-measure trip based on the many options we have on offer.
Why choose a package Tour for your vacation to Brazil?
Here at Brazil Selection, one of our goals is to simplify your life as much as possible so that your trip is all pleasure!
This is one of the reasons why we have created our selection of Package Tours of Brazil. This makes choosing easier, we have created different categories with their own specifications.
Indeed, other than the option of going on The Grand Tour of Brazil, which supposes you have the time and the budget needed, visiting Brazil means making choices. And this is fine as typically you already have an idea of what kind of places you want to discover in Brazil. For example a beaches and adventure trip, or off the beaten track or a balance between natural landscapes and big towns. We have therefore designed our Tours to answer these wishes in the most logical order possible, so as to optimise your time. One can visit lots of places but its best to put them in the right order to better enjoy your trip.
The organisation of a trip is the main reason why many clients ask us to manage the itinerary of their vacation. Indeed, it's not just going from one site to another, there is typically an order that is more efficient in terms of time and travel costs. But we must also be certain of a reliable and quality service. There is nothing more annoying than losing a day of your precious vacation because of a missed plane for lack of a good timing or the absence of a driver at the appointed time!
With our Brazilian Tours, it is precisely this optimization that you will gain without effort. Thanks to Brazil Selection being a locally based agency and with our experience, we are ideally placed to deal with all these time consuming and not really exciting aspects that are part of the reality of travelling.
So take the opportunity and rely on us to organise your Brazilian vacation and set off in all serenity!
Perfect tour for everyone who wants to discover Brazil
Based locally since 2003, our experience allows us to perfectly master the particularities of Brazilian tourism.
This experience built up over the years, has enabled us to create tours with truly coherent itineraries. One can compare this with a cooking recipe, we know the different destinations (the ingredients) and the time to spend at each stage (cooking time) that will make a good trip (the dish) with an irresistible flavour!
Therefore you will find in our Tour offers the best sellers from all over Brazil, Iguacu, Rio de Janeiro, Salvador de Bahia, the Amazon and the beautiful beaches of Nordeste which are in Jericoacoara or between Fortaleza and Natal. We also offer lesser-known nature destinations that are worth seeing for their exceptionally beautiful and unique landscapes, such as the Lencois Maranhenses desert and its translucent rainwater lagoons or the Chapada Diamantina National Park in Bahia and the mysterious Pantanal
Our Tours are also an opportunity to discover destinations famous for their colonial architecture such as the historical centre of Sao Luis in the Northeast or Tiradentes and Ouro Preto in the Minas Gerais.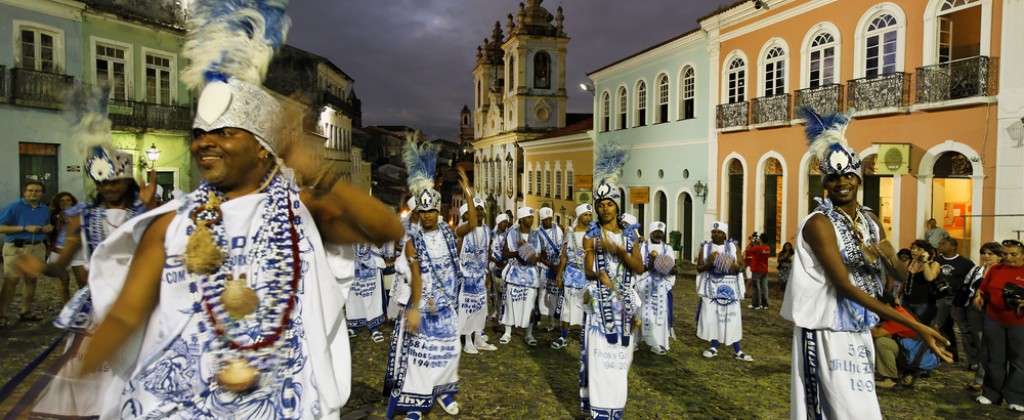 Nothing less than the best of the samba country
Our experience has shown us that some destinations are more popular than others. We have therefore grouped them into a Tour, the 'Must See' Tour of Brazil, with two versions depending on the time you want to spend. These Tours will take you to all the picture postcard sites in Brazil : the majestic Iguacu Falls, Rio de Janeiro the wonderful city, the charming Salvador de Bahia and the mysterious Amazonia.
Our Nature and Culture Tours of Brazil
For those who have plenty of time for travelling you will like our section of Tours by destination that we call the Grand Combined Tours.
These Tours offer a selection of the Natural Wonders of Brazil such as the Iguacu Falls, the Lencois Maranhenses desert or Amazonia. You can also include cultural places with our « Nature & Culture » combined Tour to discover the most beautiful Brazilian colonial architecture sites such as Ouro Preto in Minas Gerais or Salvador de Bahia. If you are not in a hurry and you wish to visit as much of Brazil as you can, this section is for you !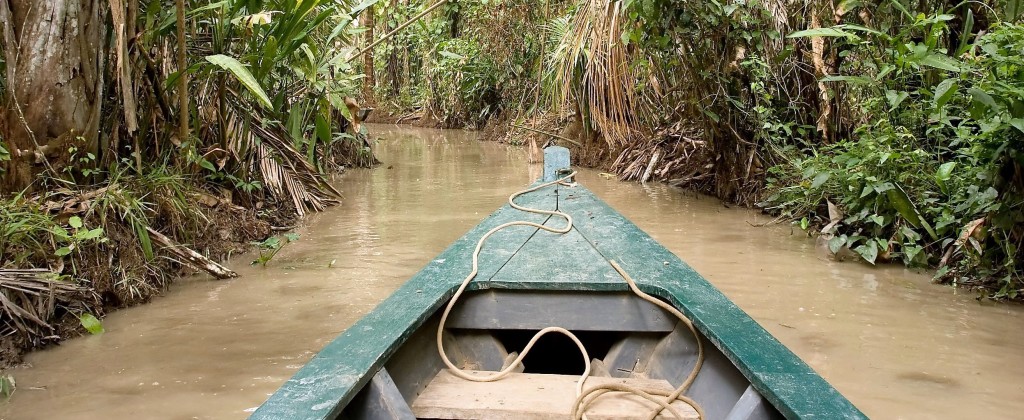 Our package Tours of Brazil, targeted formulas for your particular desires
You have already been to Brazil and wish to come back to visit a particular place in detail? Discover our Regional Tours.
With these Tours, you will be able to minimize long trips. Ideal for those who don't like flying or don't want to waste time travelling, and also for short holidays where every hour counts!
Our discovery tour of Amazonia allows you to visit the edge of the jungle in Belem and the Island of Marajo, the size of Switzerland in the middle of the estuary of the biggest river in the world! This Tour ends in a climax in the heart of Amazonia in a lodge near Manaus.
In our South and Central Tour of Brazil you will find some spectacular destinations: the Iguacu Falls, the Pantanal, the richest ecosystem on earth, Salvador de Bahia and its 365 churches and also Minas Gerais and its treasures of baroque colonial architecture. Finally you will finish in style with a visit to Rio de Janeiro, the « Wonderful City » !
With this range of tours, you will be certain to see the best of Brazil without having to do all the background research and preparation.
In a word : Enjoy, and we'll do all the rest!
Complement your vacation with a novel extra
You have chosen a package tour and wish to add an extra interesting destination.
Why not visit the famous Brazilian islands spread out along the coastline? The Fernando de Noronha Archipelago and its twin Olinda, are exceptional ecological sanctuaries ideal for diving enthusiasts. They are 300km off the coast of Permanbouc. For those looking for beaches, warm, clear seas and walks, the small paradise of Ilha Grande surrounded by the Atlantic forest of the Costa Verde is the destination for you ! The least known and yet the largest fresh water island in the world, Marajo, is nestled in the Amazon river delta. It is the best destination to discover the Amazon from an original angle and especially be able to see the region's famous animals.
The beautiful beaches close to the towns of Salvador and Rio are also interesting places to add to our tours: Only 2 hours from Salvador de Bahia, you can go to Praia do Forte with its reefs to go snorkelling and see the whales mating in July. For those looking for luxury, the Txai d'Itacare lodge is perfect with its private bungalows designed with local materials and set facing the ocean in a vast garden under the coconut trees.
In the region around Rio de Janeiro, 3 hours away by car, there is the very select destination of Armacao de Buzios, known as the Saint Tropez of Brazil. An ideal place to party and enjoy the beaches, surfing and bathing in the calm coves.
But that's not all, other destinations are available, ask us for more ideas, we will suggest the best options depending on the tour you have chosen and the time of the year you have chosen to come to Brazil.