Explore the Southeast, Northeast and Amazon regions of Brazil
Among our various package tours of Brazil, the regional tours are popular with returning travellers or those who wish to see more of a particular part of Brazil.
Each of these regional tours has been carefully organized to offer an informative overview of each region, they include a selection of remarkable places that together, have built Brazil's tourism reputation. With these regional packages, our offer is a fully organized vacation to discover the best of the Northeast, Southeast and Centre-West and Amazonia. Of course, our regional package tours are fully customizable and can be tailored to fit your needs.
Browse our regional package tours
Explore the cultural wealth of Brazil, one region at a time
Brazil is the largest country in Latin America, it is so vast that the differences from one region to the next could lead you to believe you have gone to a different country. Opting for a regional tour allows you to delve into any one of Brazil's territories, with its traditions, history and unique landscapes, all at a pleasant pace.
Each stage of the tours have been carefully chosen by our experts, and will be personalised to you so you can experience the vacation of a lifetime. Everyday you will admire amazing views, marvel at the beautiful architecture that continues to defy the centuries and share enriching experiences with the people of these lands.
The regional tours are an ideal option for those who want to come away with a deeper knowledge of a specific region of Brazil. They are therefore a very popular choice with returning visitors who have fallen in love with a particular region. However, travellers who may have missed out on an area on their last trip to Brazil also frequent these tours.
Among the selection, we especially recommend the Fortaleza to São Luís tour. A favourite among our team, this is a magnificent off the beaten track excursion, combining comfortable lodgings, beautiful scenery and adventure. With stops at Jericoacoara, one of the world's most beautiful beaches, the Parnaíba delta and the famous Lençóis desert, it truly is crammed full of breathtaking moments. A unique adventure, you will be driving along the deserted beaches in 4x4s, discovering the wonders of a still wild and untouched coastline.
Handpicked services for maximum comfort
Our regional tours, are not common package vacations. At Brazil Selection, we offer only select service providers, meaning all activities, accommodation, and any extras offered to you are handpicked by our team who are located here in Brazil all year.
Our tours are the fruits of more than 10 years experience in organising quality vacations in Brazil, where the priorities are comfort, discovery, relaxation and exclusivity. We prefer charming and comfortable lodgings when choosing our "pousadas" (small, very elegant lodges) and top of the range, modern hotels to make sure you have an enjoyable stay. This "fine-tooth comb" policy is only achievable with a team who lives constantly on site, and so can consistently and closely monitor all affiliated services and partners. This is what differentiates Brazil Selection. This difference is the value that we transmit to our customers.
Your desire is the other input that influences the design of these tours, especially the regional tour packages in that more often than not, participants on these tours are visiting a particular region for a particular reason. To accommodate this, these tours are totally customizable. You can easily add extra stages to extend your vacation for a few days of pure relaxation or to visit another place. Modify these tours to suit your wishes and needs for a really ideal holiday.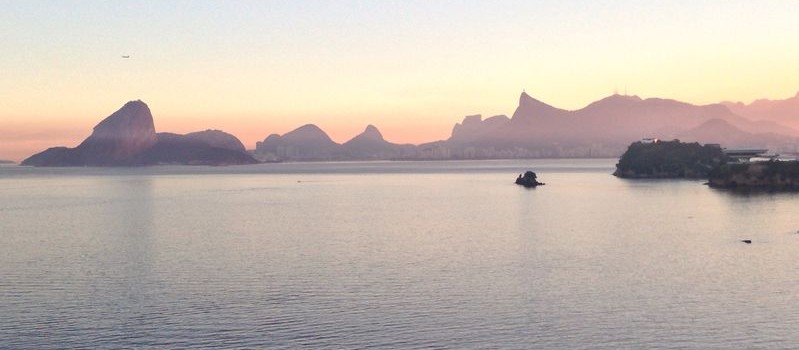 All the won
ders of s
outhern Brazil in a unique package tour
Our Southeast and Centre-West tour brings together the best of south and central Brazil, specially planned for you to thoroughly discover these regions in comfort.
It covers the most spectacular places such as the mighty Iguaçu Falls and the "wonderful city" of Rio de Janeiro and its landmarks; Sugar Loaf Mountain and the Corcovado. You will also discover Pantanal, the largest wetland on the planet, the charming imperial city of Petropolis and the ancient colonial towns of Tiradentes and Ouro Preto.
In 10 days and 9 nights, set out and discover humankind's most majestic creations alongside the breathtaking nature of southern Brazil for an extraordinary and unforgettable vacation.
The Northeast tours of Brazil, a mixture of nature and adventure
Situated halfway between the tropic of Capricorn and the Equator, the Brazilian northeast coast is ideal for organising a package tour comprising of a mixture of culture and relaxation with energy, adventure and fun.
From Natal to São Luís through Fortaleza, these coasts harbour natural wonders such as the Lençóis desert and hundreds of kilometres of wild coastline and practically uninhabited white dunes and cliffs. This is where the seaside paradises of Jericoacoara, Pipa and Canoa Quebrada are to be found, the top destinations of our Northeastern Tours. You will also find small fishing villages hidden in the dunes, authentic treasures among breathtaking landscapes such as Guajiru, Atins and Galinhos. Not forgetting the superb colonoial Reviver quarter of São Luís classified as a world heritage site by UNESCO.
We have created two package tours so that you can discover all the wonders of the Northeast region with a combination of relaxation and adventure. The best way to explore one of the most beautiful coastlines in the world is on the road, with a few days driving your own buggy on the beach or in a 4X4 with a driver.
The Brazil Selection Northeast package tours are from São Luís to Fortaleza or vice -versa over 7 days and 6 nights or from Fortaleza to Natal in 5 days and 4 nights. .
A discovery tour of Amazonia, Marajó, Belém and Manaus
Rendez-vous in the biggest tropical rainforest on the planet with our exceptional regional tour, "Discover Amazonia."
This tour will take you right into the heart of the immense Amazon jungle to discover the extraordinary diversity and beauty of one of the most exclusive regions of Brazil. The tour is organized into 3 stages.
First stop, Belém, the town at the entry to the Amazon, where you will see and taste the endless variety of regional produce on a visit to the largest market in South America, "Ver o Peso". Next up is Marajó, the largest river island in the world, with its indigenous history and extraordinary local biodiversity. Here you can sample the local means of transport by riding on the back of a water buffalo! Finally, we have Manaus, at the heart of the Amazon, you will discover the unbelievable Amazonas theatre and sail up the river on a private cruise to the largest freshwater archipelago in the world, the Anavilhanas. Giant water lilies, piranha fishing and excursions in the jungle are on the program during this very exotic stage of the tour.
For 7 nights and 6 days, this circuit offers an exclusive panorama of the mythical Amazonia. From the capitals of Manaus and Belém and their rich historical architecture and cuisine to the wild landscapes of Marajó passing along the banks of the Rio Negro. A unique trip to the heart of our planet's green lungs from which you will return a different person!