"A trip to Brazil is a blend of contrasting experiences in perfect harmony"
A visit to Brazil, the world capital of entertainment and good humour, is a time to discover a vast country full of exceptional and unique landscapes and a blend of cultures.
It is difficult to imagine beforehand. A seamless vacation in Brazil with a specialized travel agency, in the most beautiful country, overflowing with natural wonders and cultural treasures.
From the moment you land, the whole country carries you away in a festival of colours and emotions with its warm welcome.
The largest country in South America offers an idyllic vacation whether it be immersing yourself in luxuriant megacities, exploring the vastness of picturesque nature or discovering hundreds of kilometres of sun soaked beaches.
Always an unforgettable experience, a trip to Brazil transforms each and everyone involved.
Visit the vibrant land of Brazil!
Browse our exclusive offers
Set off on the right foot on your Brazilian holiday, with a competent local agency
Brazil invites all enthusiasts of wide open spaces and feverish musical rhythms to the party.
During your holiday, discover the most incredible tourist destinations, guided by our local agency and its team of specialists based here in Brazil since 2003.
Be sure to make the most of this beautiful rendezvous with Brazil's extraordinary culture. Brazil Selection, an operator located on site, will ensure a vacation full of surprises and wonders, and will accompany you on every step of your trip. Come and discover some exceptional and unique places, classified as World Heritage sites by UNESCO, such as the Iguaçu National Park, or the little paradise island of Fernando de Noronha. Also, places of significant historical heritage, such as the colonial districts of Sao Luis do Maranhao, Olinda, Ouro Preto or Salvador de Bahia, the first capital of Brazil.
With Brazil Selection, you can spend your vacation in Brazil in all serenity, safe in the knowledge that you will not miss out on any of the treasures and wonders of this incredible country.
Plan the trip of your dreams!
When planning a trip to a country as vast as Brazil it sometimes involves some difficult choices.
At Brazil Selection, we know this and we know our clientele. This website was built to assist you in making these decisions and sculpting your dream vacation.
Choose from specially selected destinations in the country and those that really interest you. Nature, culture, traditions and entertainment, the possibilities here are endless. Brazil can mean exploration, discovery, luxury or simple relaxation, it is up to you. Our aim is to send you home brimming with unforgettable memories.
For cultural enthusiasts we have brought together Brazil's most interesting destinations such as the 'must see' Rio de Janeiro or the ultimate tour of Brazilian baroque architecture with the treasures of Minas Gerais. If you are more attracted to wide open spaces, we have created some exploratory tours: private cruises on the Amazon, trips to see caimans and jaguars in the heart of the Pantanal region or expeditions along the wild beaches of the Northeast.
Of course, you can choose a harmonious blend of these and many other experiences to suit your taste.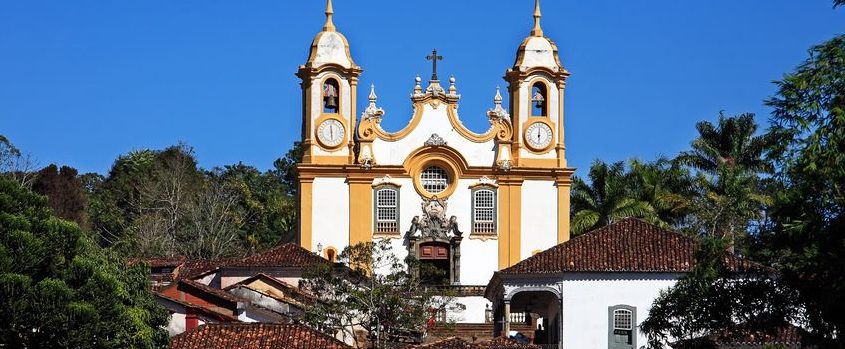 Exclusive tours of Brazil
Joining a specially selected tour of Brazil will ensure that you come away from with the most unique and unforgettable memories.
Our travel experts at Brazil Selection know Brazil like the backs of their hands. They have lived its wealth of wonderful experiences and so our package tours of Brazil are the culmination of years spent exploring, living and working with tourism in Brazil. We pride ourselves on our selection protocol, each destination is handpicked by our team of experts to showcase the best of this country that we love.
With our top quality and exclusive tours, you will find a multitude of choices that all have the same aim, to offer you the most exceptional vacation possible in this immense country.
Our tour of the 'Must See' places immerses you in what makes up Brazil's identity. During this tour, see the old capitals of Rio de Janeiro and Salvador de Bahia, the Iguacu Falls and the Amazon. The tour also includes the younger and lesser known holiday destination in Brazil, the beaches of the Northeast (Nordeste) and their small authentic villages. On site, our service providers and private guides, all passionate professionals, will share the treasures of their land with you so that you experience a unique and original environment. The last ingredient we add to our tours is a handpicked selection of hotels, "pousadas" and charming local establishments, that will ensure a comfortable and relaxing stay.
Choose destinations by theme
It can be difficult to decide which destinations to include on a vacation, especially in a country as big and varied as Brazil. It can help if you consider what you want to do as well as pondering where you want to go.
As a response to recurring patterns over the years in our clients trips, we have made a few suggestions based on the concept of thematic travel. These categories, such as "Luxury," "Sports and Adventure" and "Culture" are here to make your life easier, to give you a taste of each destination and what goes on there. People come to Brazil for many different reasons, here are just a few!
Concoct your own custom trip
If you already have a good idea of what you are looking for, or would like to choose your own destinations, we cater for you!
We know you well, and have learned to satisfy you for more than a decade. Our Brazil a la carte formula is made for you. Simply choose all the mini-packages that interest you, estimate the price of your trip and contact our local agency for a personalized quote.
We offer you the best of Brazil, and assist you in the unique and personal creation of your trip using all our experience as a travel agency located in Brazil.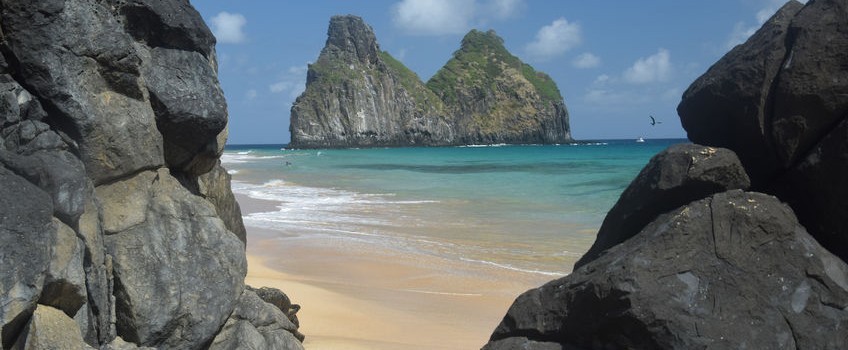 In a hurry?
Trust us to make the most out of your time in Brazil.
If you want to be sure not to miss any major places, and haven't got the time to research the endless possibilites, we have created a trip especially for you.
Using all our on the ground know-how we have created the Must See tour of Brazil. It includes the important and significant destinations that built the world reputation of this great nation. From the Iguacu Falls to Rio de Janeiro, through the incredible Amazon jungle; to show you all the best of Brazil in one perfect trip is our goal.