Thematic travel, a trendy and popular travel concept
Thematic travel is an innovative approach to organizing your vacation. This concept is becoming ever more popular and is a rapidly growing area in the travel industry. As a response to patterns in travel requests that we receive from clients, we have created a thematic travel section in order to detail the best destinations relating to various themes.
The process of choosing where to go in a country the size Brazil can be quite daunting, by choosing destinations according to a particular theme, you can be sure not to miss out on what is important to you on your vacation. Furthermore, if you are traveling with children or family, or in a group of friends, our suggestions for thematic holidays may help you to tailor your vacation to fit the requirements and desires of your particular group. This is just another way to make the organization of your trip as simple and exciting as possible!
Browse our most popular themes
Inspiring themes for your trip to Brazil
Start with one or more of our themes to develop your ideal trip to Brazil
A trip abroad is often accompanied by one or more latent goals. It could be a sports project, the desire to visit historical monuments or simply to have nothing to do!
The possibilities are virtually infinite and the only limits are your imagination! We have logically developed a ranking of some of the destinations we offer based on recurring themes, in order to respond in the most efficient way to the expectations of our customers.
In this section, you have the opportunity to create a trip based on a particular theme and also to draw from several thematic holidays to compose a trip of multiple facets!
Dream Beaches
Do you like to spend hours basking in the sun? Or, do you feel at home in the sea? In this category, you will find a selection of packages on the edge of the most beautiful beaches in Brazil.
With 7500 km of coastline on the Atlantic Ocean, Brazil is the perfect destination for beach lovers! Whether it is the transparent waters of Fernando de Noronha or the wild beaches of Morro de São Paulo, rest assured you will find pleasure amongst these havens of tranquillity. To enjoy true relaxation or to practice water sports such as kite surfing or diving, these destinations are ideal for lovers of "The Big Blue".
Choose one or more packages from this thematic holidays section and you will discover beaches worthy of your wildest dreams!
Brazilian Honeymoon
Brazil is a unique destination for a romantic, exotic and exclusive honeymoon. With its wide variety of landscapes and cultures, charming hotels and beautiful beaches, the largest country in South America has all the necessary ingredients to make the most important trip of your married life an incredible experience.
We have created for you a magical wedding tour of Brazil: the finest hotels, in select destinations, to discover the essence of the country and enjoy your happiness together.
You will start at the southern border of Brazil at the famous Iguaçu Falls, in one of the most luxurious hotels in the country.
You will continue to the most glamorous city in South America, the beautiful Rio de Janeiro where you will be greeted by the romantic and soothing tones of Bossa Nova.
Then, discover the most unique ecological sanctuary, the Amazon rainforest. Meet its inhabitants, whilst staying in a fantastic lodge outside Manaus.
Finally, you will pass through Salvador de Bahia, its wild parties and its rich heritage, to join a confidential and very high-end establishment installed on a tropical dream beach.
Luxury Travel
For those who enjoy high-end services and prestigious establishments. These are carefully selected destinations, perfect if you want a special stop during your trip to Brazil to commemorate an important event or simply to bask in a moment of pleasure and refinement. The best in luxury Brazilian travel.
Under this heading, you will find a selection of hotels that, through their stories, their locations and their infrastructures stand out as exceptional. From Iguassu to the heart of the Amazon, this thematic holiday section brings together some of the most prestigious places to stay in Brazil.
By adopting one or more of these establishments for your Brazilian holidays, you are sure to spend a marvellous time amidst comfort and refinement.
Sports and Adventure holidays
The Brazilian territory is enormous and 80% of it is practically uninhabited. Boasting wild natural landscapes and perfect weather, it is a perfect country to organize a sports trip or let your adventurous side lose with beautiful excursions in nature! Whether for hiking in the unique mountains, or perfecting your water sports such as diving and kitesurfing, if you want to move your body, there are endless opportunities.
If you prefer more thrill and less effort, fear not! Jump on the back of a buggy and speed through the sand dunes of Nordeste, take a RIB boat right up to the foot of the Iguassu falls, or feel your heart pound as you come face to face with the mythical jaguar.
These thematic holiday packages can also serve to put a little spice in your trip, with transfers in 4X4 or buggy for example. Whether to practice your favorite sport or to discover wild landscapes, the thematic holidays under the theme of sports and adventure travel will appeal to all thrill seekers.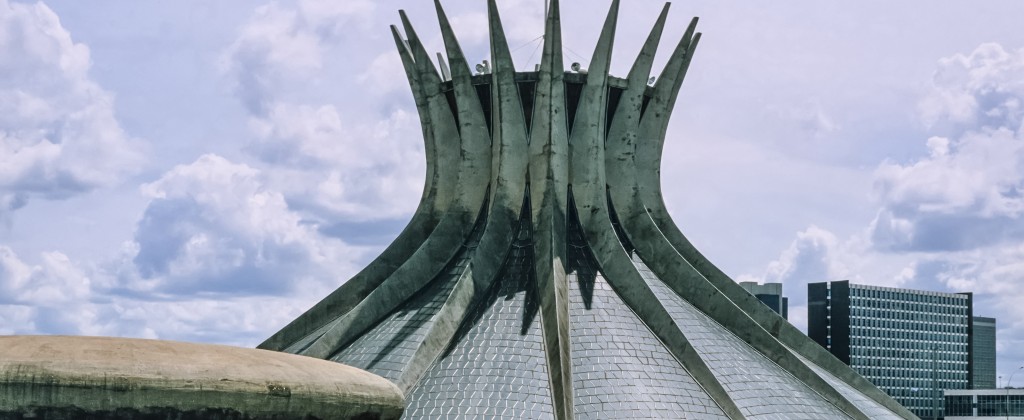 Cultural Trips
More than five centuries after the landing of Pedro Cabral and the Portuguese settlers, Brazil has preserved a rich history that will delight lovers of cultural travel.
From Paraty to Belém via Salvador and São Luís, many ports designed to take the riches of the New World to Europe were built from the beginning of the Portuguese presence. Today you can visit the historic centers of these towns and villages that tell the whole history of colonization and slavery. Also, witness for yourself the emergence of a particular artistic style : Brazilian Baroque. Its most spectacular works are undoubtedly in the historic cities of Minas Gerais, a region that became rich from gold mining for the Portuguese crown.
These thematic holidays offer you the opportunity to discover the cultural diversity that has emerged from the meeting of European, African and Amerindian civilizations. This cultural mix was ​​the starting point for many traditions and practices, now common throughout the country. One example is Candomblé, everywhere in Salvador de Bahia, it is an Afro-Brazilian religion that combines Catholicism, African witchcraft and local shamanism.
The destinations we have selected here will bring cultural enthusiasts under their spell and also curious people who just want to know more about Brazilians and their culture.
Off the Beaten Path
You are bored of the big cities, and want to hunt for the spectacle of nature in all its splendour. You aim to stay in the most authentic way, but remain comfortable. You like to travel, explore and discover places "off the beaten path."
Whether you want to discover the fauna and flora of the Pantanal, browse the beaches of Ceará stretching out of sight, or explore an arm of the Amazon, these thematic holidays offer ideal conditions to quench your thirst for wilderness and the great outdoors. Choose one or assemble several and you will find yourself in the heart of the rich and mysterious nature of Brazil.
Carnival Vacations
For you, traveling is partying and dancing until the sun comes up! Welcome to Brazil, where a crazy party atmosphere is never far away!
Here one event follows the other, the legendary joy of the Brazilians is not a myth! Whether carnival in Rio , Salvador or Olinda , or a fashionable seaside destination like Buzios , we have concocted a selection of thematic holidays for night owls, so that the party never stops.
Make your choice among the packages proposed for this theme then ask for a quote and come shake to the rhythm of samba and share the joy of the locals!
Have you found the perfect destination?
Have a look at our vacation packages, categorized by geographical location, they will allow you to finish building your perfect trip!